From 15th to 18th September an innovative online event took place: the European Vegan Summit, the very first of his kind organized in Europe. Under the patronage of the European Parliament and set up by various vegan and environmentalist organizations, it hosted 12 different talks in 4 days with more than 70 speakers, among activists, politicians, business people and academics.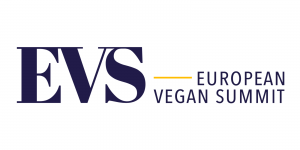 "We believe it is high time to start connecting the dots between the world of human rights, environmental rights and animal rights - claimed the organizers of the EVS - It is impossible to create a modern nation and develop competitive economies without changing the food system. Only an economy without animal exploitation can provide the answer to the challenges brought by climate catastrophe."
I have personally participated to some of the conferences proposed during the summit and I have seen how veganism, which is firstly and foremost a movement for the liberation of animals, is seen more and more as the best and easiest way for people to lower their ecological footprint.
However, veganism highlight the crucial impact of human nutrition on the environment. Very often is being asked to vegans if their way to feed themselves represents a more environmentally friendly after all. Researches confirm so.
For this reason, events such as the European Vegan Summit should become usual in the European Union today and in the next future. Just a clear environmental communication can be truly listened to, without scaring those genuinely afraid of "loosing traditions" or unable to adapt to a new way of consuming, in order to build a fair future for people, for the animals and for our Planet Earth.