Immondezza is a journey in the Southern Italy, along beauties and waste. From the Vesuvio Volcano to Etna, crossing parks and municipalities, mountains and beaches, cleaning paths. 350 km of breathtaking landscapes that become a frame for the mission of Roberto Cavallo against littering. That is a fight in a territory where the struggle with mafias is counterposed to the reception of refugees and a huge love for this country.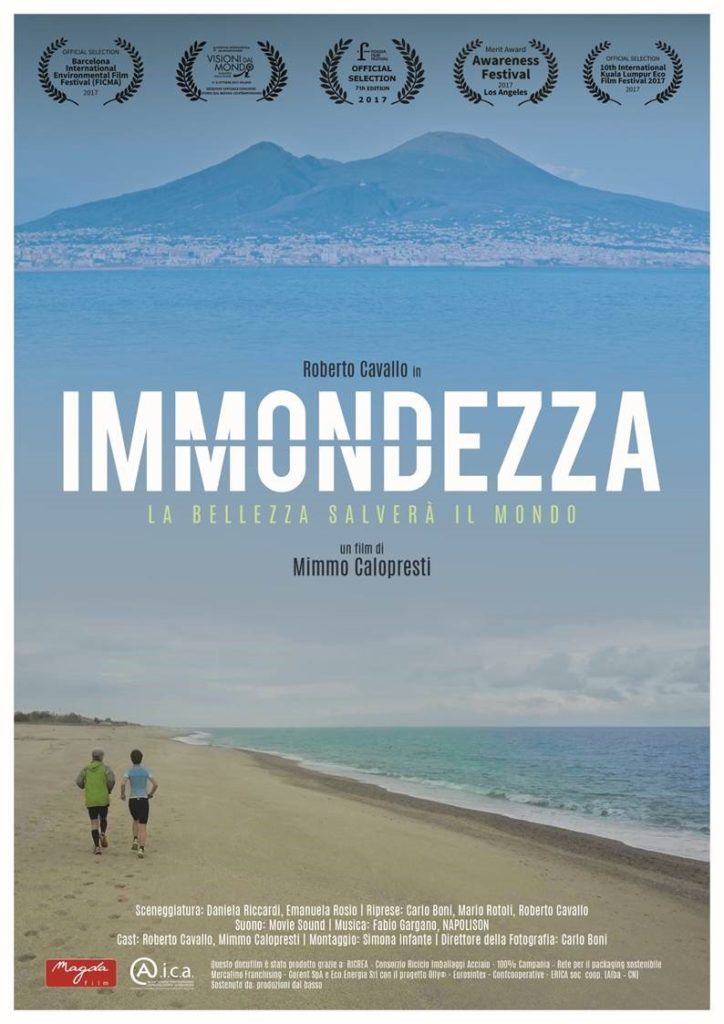 Lenght: 43:54 min.
Director: Mimmo Calopresti
Script: Emanuela Rosio e Daniela Riccardi
Producer: A.I.C.A.
Executive Producer: Magda Film
Cast: Roberto Cavallo, Mimmo Calopresti
For further information, please visit the website www.immondezza.it and the Facebook page Immondezza il film!
For public screening, contact segreteria@envi.info for a quote.
Feel free to contact segreteria@envi.info if you are interested: English subtitles are available!
Price:
1 DVD: 14,99€ (+delivery costs)
from 2 to 9 DVDs: 12,00 €/each (+d.c.)
more than 10 DVDs: 10,00 € /each (+d.c.)