Autumn is just around the corner if not already here for most countries across the world. For as long as this season has been characterized by the nice red colors of leaves and pumpkin spiced pastries, it also announces the need of a wardrobe change. The fashion industry is overloaded with synthetic fabrics that are in many cases neither sustainably produced nor healthy for the skin. The industrial revolution of the textile sector allowed people to have access to more clothes and various designs, but it also contributes to 20% of clean water pollution and 35% of primary microplastic in the environment according to European Parliament's studies in 2020.
Although measures targeting the manufacturing processes has been introduced, each consumer can contribute to the sustainability of textile by choosing the right materials with a fair price-performance ratio. We chose to focus on three main textiles that will keep warm during autumn while rationalizing clothing consumption.
Organic cotton: cotton is one of the most used fabrics in pieces of clothing either alone or incorporated in blends due to its property of being very breathable. However, organic cotton refers to a certified quality of cotton which fibres are grown without chemicals and with decent salaries to cotton farmers. Checking the composition label on clothes might not help to distinguish "cotton" that is produced with pesticides and "organic cotton" thus, looking for the fair trade label in addition to the word "cotton" or for the Global Organic Textile Standard (GOTS) logo helps recognize the organic fabric.
Wool: not only does wool keep warm, but it is also a natural fibre that is completely biodegradable making it the perfect textile for colder months. Even if naturally colored wool is better than dyed wool because of the environment's pollution of this chemical process, wool has a longer lifespan than many other textiles and is washed less frequently at lower temperatures, which saves some energy. These properties make wool a fabric that holds its shape and quality for second-hand purchases or for being recycled, which is always a better way to reduce overall consumption. Plus, several studies have shown the positive effect of wool on atopic dermatitis as well as other benefits for sensitive skins. The Responsible Wool Standard (RWS) certification helps identify which wool sources are the most eco-friendly.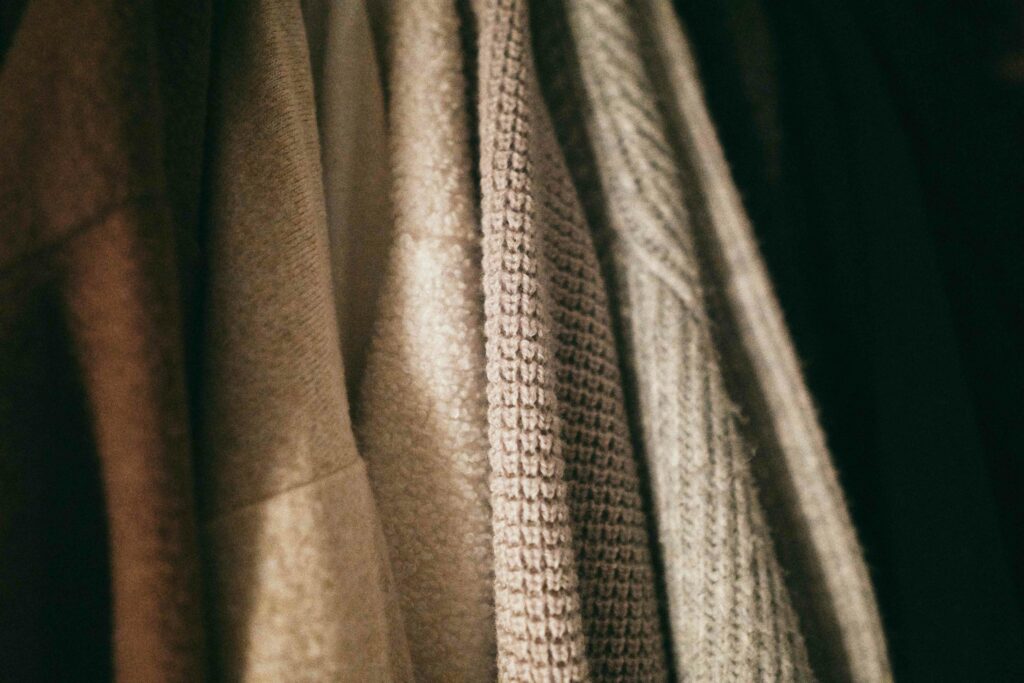 Lyocell: mainly known by the brand name Tencel that promoted this fabric, lyocell is made of wood pulp that is dissolved using cyclic amine oxides to get cellulose fibers that make garments. The chemicals used are recyclable allowing to use them multiple times to produce more cellulose, helping with the sustainability goal of its production. Being a plant-material, lyocell is also biodegradable and is known for being anti-bacterial, moisture resistant with some thermoregulating properties like cashmere. Although it is not as warm as the fabrics mentioned above, it is an optimal textile to overlay in an outfit and benefit from its sustainability and advantages.
All in all, there are still great options to dress up nice while being ecologically responsible. Polyester, Nylon and Viscose are the main synthetic fabrics to avoid despite their cheap price and their high mouldability. This should not lead to an ethical debate discarding anyone who may not have the means to afford eco-friendly fabrics, but it should inspire people to perceive clothes as pieces of investment for the longer term with classic cuts and untarnished tastefulness.