In 2016, Amitav Ghosh's "The Great Derangement: Climate Change and the Unthinkable" appeared on the shelves of libraries. Born in Calcutta in 1956, Ghosh was already a globally renowned and respected writer, known for his works primarily set in the historical landscapes of the Indian subcontinent. His identity as an Indian writer has been – and continues to be – integral in his effort to position both himself and his narratives from social, historical, and geographical perspectives, significantly influencing his narrative approach.
However, the power of Ghosh's narratives extends beyond the realm of compelling writing. What Amitav Ghosh has effectively illuminated is a significant void: modern novels, for the most part, have been avoiding the subject of climate change. As Ghosh's work's first section argues, climate change remains conspicuously absent in the stories we encounter —it lingers in the background, ever-present but seldom directly acknowledged. Yet, what occurs when the stories we read fall short in describing the most pressing challenges we face?
We naturally relate to the narratives that surround us, and when these narratives let us down, how do we redefine our vocabulary?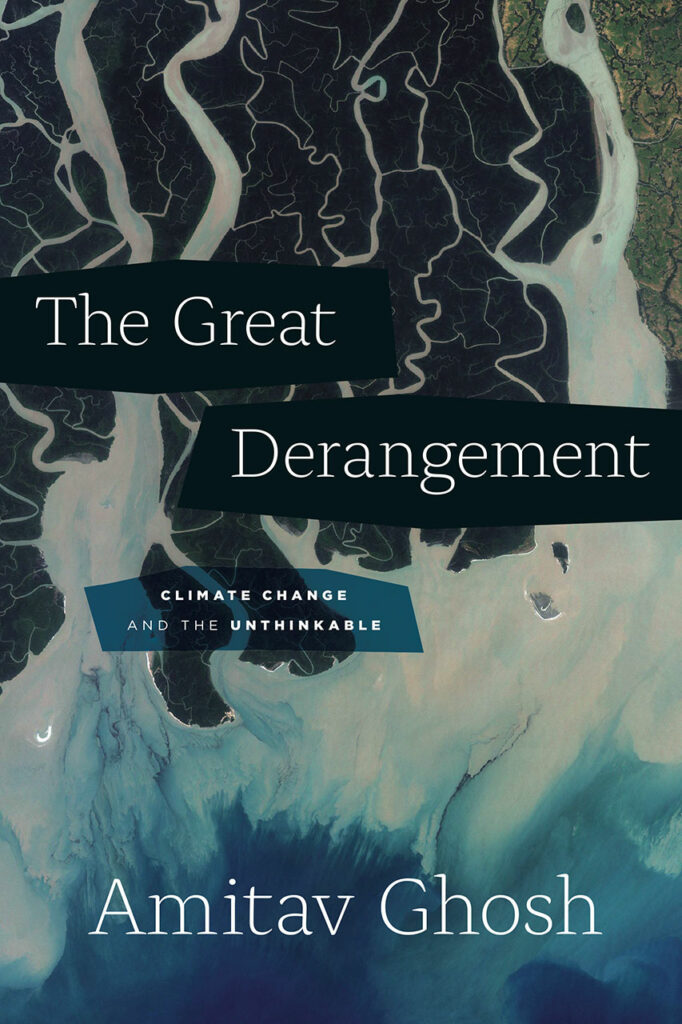 Approaching these questions, according to Ghosh, compels us to confront a host of other issues that can no longer be silenced by the collective debate: imperialism and colonialism. In his exploration of the narrative surrounding climate change, the Indian author guides us not only through the narratives we encounter as readers but also, more crucially, through those we craft for ourselves. Novels are powerful vessels of meaning, words, and stories that enable us to engage with, analyze, and navigate the world around us. This is precisely why they must encompass all aspects of it, leaving no voids. This is why we must begin to tell stories that unequivocally name these issues, that tackles them, even within the realm of fiction.